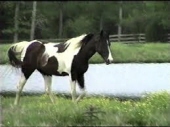 Obituary for Jimmie Ray McCallie
McCallie, Jimmie Ray age 80 of Sweetwater, passed away Monday, February 20, 2017 at his home. He was of the Presbyterian faith. Mr. McCallie worked for the State of Tennessee Division of Forestry for 24 years. He loved animals, especially horses and Treeing Walker Hounds. He was a well known Monroe County farmer and an avid horseman, he also enjoyed training trick horses. Mr. McCallie was preceded in death by his parents, Woodrow and Allie (Smith) McCallie; first wife, Dorothy (Williamson) McCallie and sister, June (McCallie) Bliscerd. He is survived by his wife, Mary (Mincy) McCallie; daughter, Robin (McCallie) DeWaters and husband, Ronald; grandson, Collin DeWaters all of King George, Virginia; step-son, Douglas Robinson and step-grandson, Tony Robinson; nieces, Luthia (Bliscerd) Snyder and Mona (Bliscerd) Banks; close cousins and friends, Mike McCallie, who was like a brother to him, Sharon Miller, Gail Duckett, Doyle McCallie, Joe McCallie, Bruce Burgess, Sam Thomas, Walt C. Thomas and the Don Lankford family. A private graveside service will be held for Mr. McCallie at Rockville Cemetery in Sweetwater with Rev. Clayton Dunsmore officiating. Contributions in memory of Mr. McCallie may be made to the American Cancer Society, 871 N Weisgarber Road, Knoxville, TN 37909 or to Rockville Cemetery, c/o Sammie Lankford, 3626 Sweetwater Vonore Road, Sweetwater, TN 37874. McGill Click Funerals & Cremations, 1366 Highway 72 N, Loudon.

Interment:
A private graveside service will be held for Mr. McCallie in Rockville Cemetery in Sweetwater.